Fraxel
Fraxel Laser Treatments in Westchester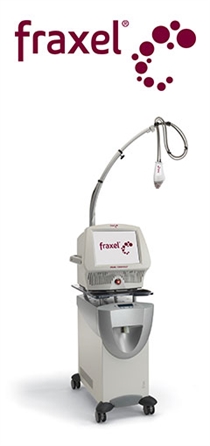 Slow down and reverse signs of aging with Fraxel! Fraxel is a non-invasive laser therapy used for a variety of skin imperfections such as fine lines and wrinkles, surface scarring, pigmentation, sun damage and Actinic Keratosis (AK). This revolutionary laser treatment will have your skin looking younger without that plastic or fake look that sometimes comes from surgery.
Fraxel uses fractional lasers and light energy to penetrate top skin layers. Working with your body's natural skin cells, Fraxel stimulates collagen and resurfaces the top skin layer resulting in smoother, radiant skin. The duration of each treatment session typically lasts between 15-45 minutes with most patients seeing the best results with 1-5 treatments. Patients have reported mild discomfort during the procedure with very minimal recovery time.
Get Started
To learn more about the Fraxel laser treatments and if it is the solution for your skin imperfections, get in touch with our office. We welcome the chance to talk to you about options in a private consultation.
Call us at
(914) 684-1000
in Westchester for more information.
Before and Afters