Dr. Rhoda Narins: Thoughts from an Expert
Narins Gold Super Facial
January 3, 2020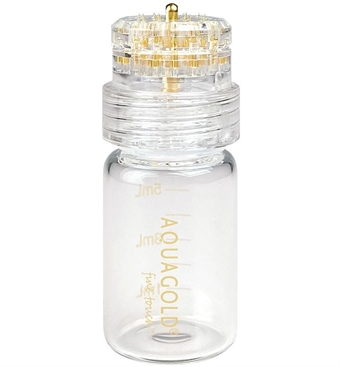 The holidays have come and gone and we are now facing a brand-new year. Leave 2019 in the past and start 2020 out right with our newest treatment – The Narins Gold Super Facial! This new innovation in cosmetic procedures turns the clock back on aging. The results speak for themselves with smoother, brighter, more youthful looking skin.
The Narins Gold Super Facial delivers anti-aging ingredients such as BOTOX and fillers directly into the skin with no downtime for the patient. The choice in serum within the device is completely based on each individual patients' aesthetic goals and will be determined by Dr. Narins during the initial consultation.
This is the right treatment for you if your goals include any of the following:
Moisturize skin from within
Brighter skin
Erase wrinkles & fine lines
Smooth acne scars
Promotion of new collagen growth
Minimized pores
This procedure is often referred to as a "lunchtime procedure" and you can go about your daily life without interruption. Patients are so happy with their results; this is an amazing treatment for everyone!
Call 914-684-1000 to schedule your consultation with Dr. Narins today or visit our
Narins Gold Super Facial page
to learn more!
---
Microneedling for Maximum Rejuvenation
November 20, 2019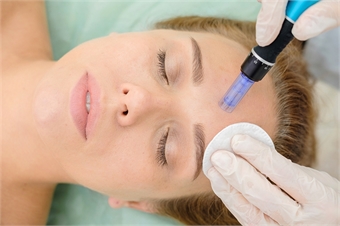 With the holidays fast approaching, there is no better time to think about giving your skin a little TLC. Even with proper protection, such as broad-spectrum sunscreen, the summer months can leave your skin feeling less than vibrant. The gradually changing weather can dry out the skin and make you wonder about the ways to rejuvenate your appearance in time for all of those holiday parties.
Dr. Rhoda Narins offers Microneedling, a minimally invasive treatment that requires no downtime to tighten and rejuvenate the skin, reduce fine lines, wrinkles and acne scarring. At her Westchester office, Dr. Narins uses the Collagen P.I.N. which contains tiny needles that, when rolled over the skin, create tiny pin pricks. These micro injuries trigger your body's natural healing process and stimulate the creation of new collagen. In addition, Dr. Narins applies a topical serum to the area prior to passing the skin pen over the skin which helps deliver Hyaluronic Acid (HA) into the skin during the Microneedling treatment.
The newly activated cells producing collagen will typically stay active for up to a year to give your skin a firmer tone and a more youthful appearance. Most patients will begin to see results immediately, however, best results are seen after 4-6 weeks. Dr. Narins determines the appropriate depth and number of passes necessary based on each patient's desired aesthetic. Treat yourself, and your skin, to a little confidence boosting rejuvenation this fall by scheduling a consultation with board-certified dermatologist Dr. Rhoda Narins and call 914-684-1000 today!
---
The Lunchtime Lift
October 1, 2019
Thread based facelifts, also called suspension suture lifts, have become an increasingly popular non-surgical alternative to the more traditional facelift surgery. While surgical options are still highly recommended for removing severely sagging skin in the mid-facial area, thread lifts offer a more subtle way to combat sagging of the jowls and other areas without having to worry about the challenges of going under the knife or extensive downtime.
Board-certified dermatologist Dr. Narins often refers to thread lifts as a "lunchtime lift" as the procedure can typically be performed in her Westchester office in as little as 45 minutes. The procedure involves inserting tiny bidirectional sutures under the skin that lift the tissue to create a more toned appearance. Dr. Narins uses Silhouette Instalift to reposition and contour the skin without surgery so her patients can go about their daily lives with confidence.
If you would like to learn more about how Silhouette Instalift can combat mild sagging skin on your face, call our office at 914-684-1000 today to schedule your consultation with Dr. Narins!
---
New Applicators Cut Treatment Times for CoolSculpting
September 16, 2019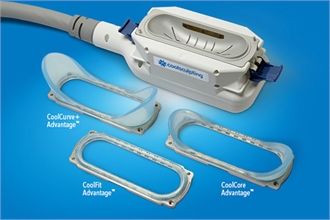 It's no secret that the popularity and accessibility of non-invasive fat reduction procedures has dramatically increased in the last several years. More people are looking to supplement their fitness by reducing fat in areas that are resistant to diet and exercise without having to worry about the risks and downtime associated with some of the more traditional procedures. CoolSculpting, which received FDA clearance for fat removal on the love handles in 2010 and for use on the abdominal area in 2012 is among the most sought-after treatment at Dr. Narins' Westchester office.
CoolSculpting, or cryolipolysis, uses controlled freezing to damage fat cells so that they can be processed naturally by the body without returning. Using specialized applicators, Dr. Narins is able to target problem areas that do not respond to diet and exercise such as the lower abdomen, inner thighs, arms and love handles in less than one hour during an in-office visit.
Dr. Narins is excited to offer the newest CoolSculpting applicators that revolutionize the way this effective procedure works. The new CoolFit, CoolCurve and CoolCore Advantage applicators optimize the comfort level for all patients, deliver colder temperatures and a wider cooling area to reduce treatment times by nearly half!
During an in-office consultation, Dr. Narins may sometimes recommend that non-invasive fat reduction treatments be used in combination with other procedures such as skin tightening to maximize results. Call our office at 914-684-1000 today to discuss your overall goals and schedule a consultation with a pioneer in body contouring!
---
No Downtime Treatments with Big Results
June 19, 2019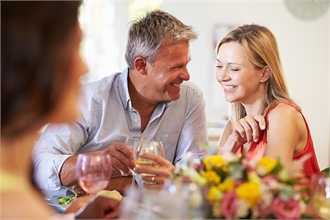 When we think of facial rejuvenation to make us look and feel our best, many people automatically associate that with invasive surgeries and substantial downtime that will interfere with work or leisure. Most people thinking about scheduling that appointment with a dermatologist don't realize there are countless different treatment options for rejuvenation with amazing results that don't include going under the knife! For example, Dr. Narins offers fillers, Botox or Dysport, facial peels, threading, and lasers to non-invasively treat facial aging, volume loss, sun damage, skin sagging and more.
Many of these non-invasive treatments can be used in combination with each other to treat multiple areas with big results! This is something that will be determined by Dr. Narins during your initial consultation where you will discuss your overall aesthetic goals. Call our office at 914-684-1000 today and take the next step toward a better you!
---
Stop Dynamic Wrinkles with Botox
May 3, 2019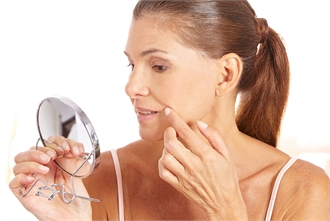 As we get older, we may begin to notice dynamic wrinkles forming on certain areas of our face. These are wrinkles that become more visible when we show emotion. They are most common in the areas around the nose, mouth, between the brows and the delicate skin around the eyes. These wrinkles can become deeper and more permanent over time and may cause us to look tired, angry or sad regardless of how we really feel. Fortunately, Dr. Narins, an expert injector with extensive knowledge of a variety of fillers and injectables, can help you reduce fine lines and wrinkles so you can enjoy a younger, more vibrant looking appearance.
Botox and Dysport are injectables that Dr. Narins uses to treat the formation of movement lines and wrinkles at her Westchester office. Botox, or Botulinum Toxin, has received FDA clearance to treat a number of conditions since its discovery in the 1800s. Botox works by targeting the underlying face muscles and preventing them from contracting to form wrinkles. You can easily get rid of the deep frown lines and crow's feet for a more youthful appearance.
Based on a patient's individual needs, Dr. Narins may recommend a combination of treatments such as Juvederm Voluma, Juvederm Vollure, Restylane and Radiesse to achieve a non-surgical liquid facelift. Our office also offers many other cosmetic procedures such as Laser rejuvenation, neck tightening and peels that smooth and brighten skin tone. If you are interested in learning more about non-surgical facial rejuvenation call our office at 914-684-1000 today to schedule a one on one consultation with Dr. Narins where she will determine a combination of treatments based on your aesthetic goals.
---
Get Surgical Results with a Nonsurgical Necklift
April 5, 2019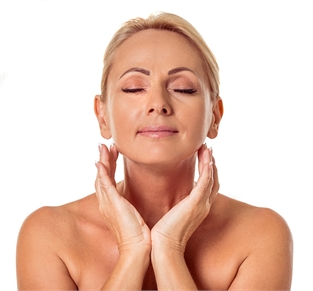 Spring is here! It's time to trade in those turtle neck sweaters for lighter, more skin revealing tops. Unfortunately, some of us have a harder time letting go of the fuller coverage clothing because it can hide the areas that have started to show age, such as the neck. With age, the skin surrounding the neck loses collagen and elasticity, causing it to sag and be commonly referred to as a "turkey neck." This is often a source of anxiety and embarrassment for many people. Because of this anxiety and embarrassment both women and men seek to either cover their neck, or find a way to tighten the skin through a neck lift. In fact, according to The American Society for Aesthetic Plastic Surgery, a neck lift is one among only five surgical procedures that saw the most significant increase in popularity in 2017*. However, not everyone can afford the significant downtime associated with surgery. Luckily, at our office in Westchester, Dr. Narins offers a non-surgical alternative to a neck lift, a combination of liposuction fat removal, Thermage skin tightening and Kybella injections.
No two people are exactly the same, so each of our patients have different aesthetic goals. For one patient, Dr. Narins may use only liposuction and Thermage to rejuvenate the neck. On another patient Dr. Narins may decide the best results will come from Kybella injections combined with a cosmetic filler to reduce the fat under the chin while smoothing wrinkles and fine lines on the skin and adding volume while contouring any unwanted hollows at the same time. More often than not, Dr. Narins will choose combination treatments in regards to non-surgical neck rejuvenation to achieve the best results possible. It is this ingenuity, attention to detail, and flexibility with combining multiple treatments, that sets our office and Dr. Narins apart from other dermatologists in the area.
If you are interested in learning more about non-surgical neck rejuvenation call our office at 914-684-1000 today to schedule a one on one consultation with Dr. Narins where she will discuss your aesthetic goals and put together a personalized combination of treatments.
Learn more about
Kybella
,
Thermage
, and other non-surgical neck rejuvenation options offered at Dermatology Surgery & Laser Center.
*2017 ASAPS statistic report
---
Combination Treatments for Enhanced Results
2/22/2019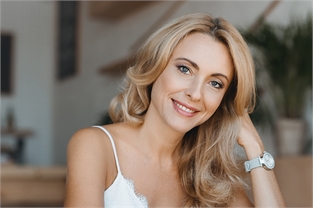 Skin rejuvenation and wrinkle treatment is currently a top priority for many men and women. In fact, each year roughly 15 million people in the U.S. receive cosmetic procedures.* At Dermatology Surgery & Laser Center, we offer multiple treatments for skin rejuvenation. Our treatments include everything from a chemical peel to laser resurfacing or facial fat transfer to injectable fillers. While one type of treatment by itself can produce amazing results, sometimes Dr. Narins will suggest a combination treatment.
A combination treatment is a mix of two or more different procedures to provide the best results according to each individual patients' aesthetic goals. For example, when a patient is receiving
Intense Pulsed Light (IPL)
treatment, Dr. Narins may suggest combining the photo rejuvenation capabilities of IPL with a dermal filler such as
Juvederm
. With the combination of IPL and Juvederm, Dr. Narins can erase skin damage such as sun damage, photo aging, and skin discoloration while also filling in folds and wrinkles around the nose and mouth, enhancing the lips, filling out the cheeks and chin and softening the hollows under the eyes.
Each patient has their own set of goals and expected outcomes for a treatment. When a combination treatment is the best option for the patient, two is better than one! While not all treatment performed at our office can be combined, if Dr. Narins feels that two treatments combined is a good fit for your goals, the results from the treatments can help you meet your expected outcomes. If you are interested in learning more call our office at 914-684-1000 today to schedule a consultation with Dr. Narins and find out if a combination treatment is right for you.
*2017 ASPS statistic report
---
Fraxel Treatments for a Younger You
1/25/2019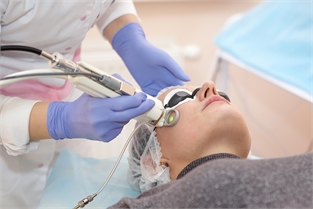 During the overcast winter months, many people don't think about the sun and its damaging effects on our skin. The sun's damaging UV rays can penetrate clouds no matter the weather, which is why it is vitally important to recognize, prevent, and treat sun damage at any time of year. Sun damage can come in the form of freckles, dark sun spots, and wrinkles which can often make you look older than your years. While some people believe they just need to accept this, Dr. Narins has a solution for minimizing the effects of sun damage and multiple other skin conditions in the form of
Fraxel
laser treatments.
Fraxel is a non-invasive laser that effectively targets both the surface and deeper layers of the skin to treat the following:
Removes brown spots and melasma
Tightens the skin
Reduces fine lines around the eyes
Softens and treats acne scars
Improves the tone and texture of the skin
Treats pre-cancerous lesions
This particular laser produces microscopic laser columns to penetrate deep into the skin to promote new collagen stimulation. While the duration of the treatment depends on the size of the areas being treated, a typical Fraxel session lasts between 15-45 minutes with the best results appearing after one to five treatments.
Looking and feeling younger has never been easier! Call our office at 914-684-1000 today to schedule a consultation with Dr. Narins and find out if Fraxel laser treatments are right for you.
---
Injectables & Fillers
12/21/2018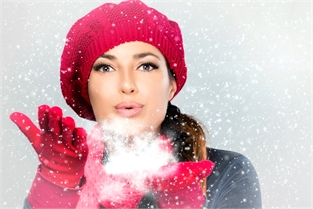 The Holidays have arrived and with them comes the celebration of friends and family. While the holiday celebrations can be joyous and entertaining, the stress and planning leading up to those parties can take a toll - showing through your emotions and, yes, even your skin. Don't let the craziness of the holidays distract you from looking and feeling your best. A visit to Dr. Narins for a quick injectable treatment will leave you looking younger, relaxed, and refreshed with zero downtime.
Dr. Narins is an expert in the field of facial injectables and fillers and offers multiple choices to combat the signs of aging.
As you plan parties, buy gifts, and prepare for the holidays, don't forget to treat yourself to a little holiday love. Call our office at 914-684-1000 today to schedule a consultation with Dr. Narins and find out which injectable is the best option for your aesthetic goals.
---
Liposuction
11/19/2018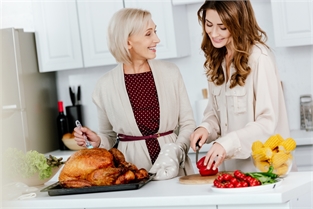 With the holidays and social gatherings around the corner, fall is an opportune time to address unwanted areas of fat in the hips, lower abdomen or under the chin. Whether it is a family Thanksgiving dinner or an office cocktail party, it is important to look and feel your best.
Dr. Narins is known as a liposuction pioneer who has performed over 8,000 liposuction surgeries and is devoted to helping each patient achieve their desired look. Some areas of the body can hold onto pockets of fat that resist even a strict diet and plenty of exercise.
Liposuction
is an out-patient procedure that safely removes stubborn areas of fat to help you achieve a slimmer, improved figure. During the procedure, Dr. Narins inserts a long, thin tube to the treatment area to remove the excess fat. After liposuction, most patients recover with little to no pain and return to their normal activities within 3 days.
If you are not looking forward to this holiday season because of concerns about unwanted fat pockets, call our office at 914-684-1000 today to schedule a consultation with Dr. Narins and find out if liposuction is a good treatment option for your aesthetic goals.
---
Dr. Narins at the American Society for Dermatologic Study Conference in Phoenix, Arizona
10/31/2018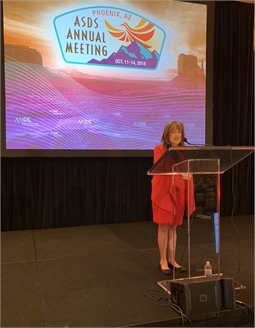 Dermatologic studies and clinical trials are always revealing new and evolving information in the world of skin health and rejuvenation. Yearly conferences, like the annual American Society for Dermatologic Study in Phoenix, Arizona, are held to allow professionals in the field of dermatology an opportunity to discuss the latest advancements in the field with their peers. The conference offers special lectures from key guests, like New York dermatologist Dr. Rhoda Narins and other highly trained professionals. Attendance to these conferences are essential for continued medical education and also gives doctors and other dermatologic professionals a chance to connect with vendors for new and innovative products and procedures.
Dr. Narins was pleased to attend and present at this year's ASDS conference in Phoenix. During her presentation, Dr. Narins lectured on the pros and cons of thread lift procedures vs fillers. Thread lift treatments, such as
Silhouette Instalift
, are designed to counteract sagging skin while filler treatments such as
Restylane
,
Botox
and
Juvéderm
are used to smooth moderate to severe wrinkles while adding volume. As an expert in the field of injectables, it is no surprise that Dr. Narins had a wealth of information to offer to those attending the conference.
Dr. Narins is a board-certified dermatologist and a pioneer in the area of
liposuction
and therefore understands the importance of furthering her expertise and knowledge in order to offer her patients the most expert care available at her Westchester practice.
To find out more about how thread lift treatments and fillers could help fight the signs of aging on your face, or to schedule a consultation with Dr. Narins, call us at 914-684-1000.
---
Undo the Summer Sun's Damaging Effects
9/24/2018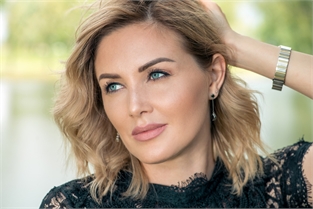 As the sun is replaced by the soft winds of fall and your tan starts to fade, you may notice a few new freckles on your skin that hadn't previously been there. You may also notice your skin is showing some extra wrinkles or dark sun spots that weren't there at the beginning of the summer season. Freckles, dark sun spots and some types of wrinkles can all be associated with sun damage. Sun damage happens when your unprotected skin is exposed to the sun's UV rays for long periods of time. Luckily, Dr. Narins offers multiple treatments for sun damaged skin in the form of Fraxel laser treatments and chemical peels.
Fraxel
is a non-invasive laser that produces microscopic laser columns to penetrate deep into the skin to promote new collagen stimulation. During the stimulation process, the top layer of the skin is resurfaced, smoothing wrinkles, lightening dark sun spots and leaving a clearer, smoother, more youthful appearance. Treatment time depends on the areas being treated, but typically lasts between 15-45 minutes. The best results appear after one to five treatments.
Dr. Narins also treats sun damage with various
chemical peels
such as the Blue Peel, Glycolic Rejuvenation Peels and Medium Chemical Peel Rejuvenation.
Blue Peel – This peel effectively removes the thin surface layer of sun damaged skin by using a low concentration of tricholoracetic acid (TCA) mixed with a blue base to slow penetration. The skin then heals itself by replacing the dead skin cells with healthier ones leaving a tighter, brighter skin appearance.
Glycolic Rejuvenation Peels – Glycolic Rejuvenation is a peel that produces quick results with its specially formulated concentration of glycolic acid and nontoxic fruit product extracted from sugarcane. One to two days after the peel is applied, a mild non-visible peeling occurs. For the best results, Dr. Narins recommends a series of six peels in one to three-week intervals. Glycolic Rejuvenation peels treat blotchy, dry skin, acne and blackheads, and restores sun damaged cells with zero downtime.
Medium Peels – Dr. Narins offers two different kinds of medium chemical peels: Jessner's Peel and TCA Peel. Jessner's Peel is a lighter version of the medium peel and treats mild sun damage. After a Jessner's Peel your skin will look slightly red for two to three days and then peel. You will be able to apply makeup within five to seven days. TCA Peel is a stronger peel meant for older, more sun damaged skin. While there is no discomfort during or immediately after the peel is applied, some swelling and crusting will be visible for about a week. After five to six days the skin will begin to peel leaving new, fresh and clear skin.
While sun damage is a condition that cannot always be prevented, it can be treated. Call 914-684-1000 today to schedule a complimentary skin consultation with Dr. Narins and find out which treatment is best suited for your skin goals! To learn more about Fraxel treatments and the different choices in chemical peels offered at Dermatology Surgery & Laser Center in New York, visit
www.narins.com
.
---
Lift and Contour with Voluma XC
8/24/2018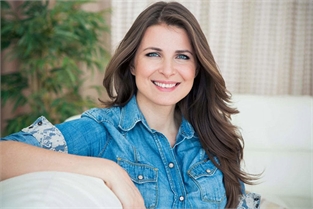 Time takes its toll on everything, especially the human body. Regardless of how young you feel, volume loss in the facial area will prominently reveal true age. Fortunately, Juvéderm has a filler that counteracts signs of aging by adding volume to the cheek to lift and contour, leaving a more youthful appearance – Juvéderm Voluma XC.
Voluma XC is an injectable filler made from modified hyaluronic acid (HA). HA is a substance that is naturally produced by the body. It adds volume, and helps the skin retain moisture and softness. Voluma XC is injected beneath the skin's surface of the cheek and midface area. The "XC" in the name indicates the incorporation of pain-reducing lidocaine, this will help manage pain, ensuring the patients comfort. Once injected, the gel instantly contours the area, adding volume to smooth and lift. Results can last up to 2 years or more.
Voluma XC is the first and only FDA approved filler for adding volume to the cheek area. Top New York dermatologist and injectable expert, Dr. Rhoda Narins, served as a principal investigator during the FDA phase 3 clinical trials for Voluma XC.
If you are looking for a solution to take years of your face, call our office at
914-684-1000
to schedule a complimentary skin consultation with Dr. Narins today! To learn more about the all fillers offered at Dermatology Surgery & Laser Center in New York, visit
www.narins.com
.
---