Lift and Contour with Voluma XC
8/24/2018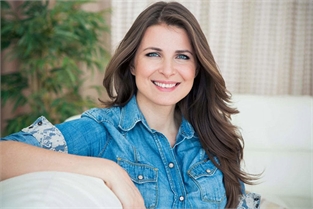 Time takes its toll on everything, especially the human body. Regardless of how young you feel, volume loss in the facial area will prominently reveal true age. Fortunately, Juvéderm has a filler that counteracts signs of aging by adding volume to the cheek to lift and contour, leaving a more youthful appearance – Juvéderm Voluma XC.
Voluma XC is an injectable filler made from modified hyaluronic acid (HA). HA is a substance that is naturally produced by the body. It adds volume, and helps the skin retain moisture and softness. Voluma XC is injected beneath the skin's surface of the cheek and midface area. The "XC" in the name indicates the incorporation of pain-reducing lidocaine, this will help manage pain, ensuring the patients comfort. Once injected, the gel instantly contours the area, adding volume to smooth and lift. Results can last up to 2 years or more.
Voluma XC is the first and only FDA approved filler for adding volume to the cheek area. Top New York dermatologist and injectable expert, Dr. Rhoda Narins, served as a principal investigator during the FDA phase 3 clinical trials for Voluma XC.
If you are looking for a solution to take years of your face, call our office at
914-684-1000
to schedule a complimentary skin consultation with Dr. Narins today! To learn more about the all fillers offered at Dermatology Surgery & Laser Center in New York, visit
www.narins.com
.