Dr. Rhoda Narins: Thoughts from an Expert
Liposuction
11/19/2018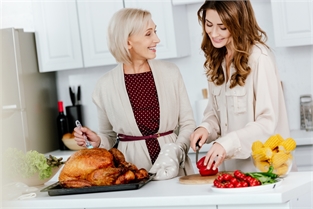 With the holidays and social gatherings around the corner, fall is an opportune time to address unwanted areas of fat in the hips, lower abdomen or under the chin. Whether it is a family Thanksgiving dinner or an office cocktail party, it is important to look and feel your best.
Dr. Narins is known as a liposuction pioneer who has performed over 8,000 liposuction surgeries and is devoted to helping each patient achieve their desired look. Some areas of the body can hold onto pockets of fat that resist even a strict diet and plenty of exercise.
Liposuction
is an out-patient procedure that safely removes stubborn areas of fat to help you achieve a slimmer, improved figure. During the procedure, Dr. Narins inserts a long, thin tube to the treatment area to remove the excess fat. After liposuction, most patients recover with little to no pain and return to their normal activities within 3 days.
If you are not looking forward to this holiday season because of concerns about unwanted fat pockets, call our office at 914-684-1000 today to schedule a consultation with Dr. Narins and find out if liposuction is a good treatment option for your aesthetic goals.
---
Dr. Narins at the American Society for Dermatologic Study Conference in Phoenix, Arizona
10/31/2018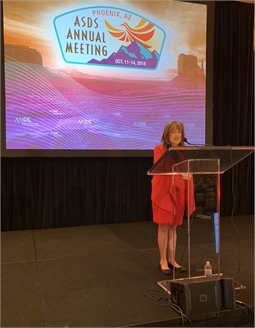 Dermatologic studies and clinical trials are always revealing new and evolving information in the world of skin health and rejuvenation. Yearly conferences, like the annual American Society for Dermatologic Study in Phoenix, Arizona, are held to allow professionals in the field of dermatology an opportunity to discuss the latest advancements in the field with their peers. The conference offers special lectures from key guests, like New York dermatologist Dr. Rhoda Narins and other highly trained professionals. Attendance to these conferences are essential for continued medical education and also gives doctors and other dermatologic professionals a chance to connect with vendors for new and innovative products and procedures.
Dr. Narins was pleased to attend and present at this year's ASDS conference in Phoenix. During her presentation, Dr. Narins lectured on the pros and cons of thread lift procedures vs fillers. Thread lift treatments, such as
Silhouette Instalift
, are designed to counteract sagging skin while filler treatments such as
Restylane
,
Botox
and
Juvéderm
are used to smooth moderate to severe wrinkles while adding volume. As an expert in the field of injectables, it is no surprise that Dr. Narins had a wealth of information to offer to those attending the conference.
Dr. Narins is a board-certified dermatologist and a pioneer in the area of
liposuction
and therefore understands the importance of furthering her expertise and knowledge in order to offer her patients the most expert care available at her Westchester and Manhattan practices.
To find out more about how thread lift treatments and fillers could help fight the signs of aging on your face, or to schedule a consultation with Dr. Narins, call us at 914-684-1000.
---
Undo the Summer Sun's Damaging Effects
9/24/2018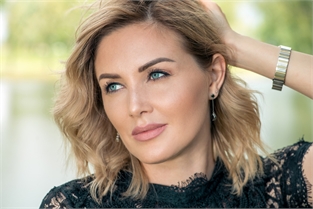 As the sun is replaced by the soft winds of fall and your tan starts to fade, you may notice a few new freckles on your skin that hadn't previously been there. You may also notice your skin is showing some extra wrinkles or dark sun spots that weren't there at the beginning of the summer season. Freckles, dark sun spots and some types of wrinkles can all be associated with sun damage. Sun damage happens when your unprotected skin is exposed to the sun's UV rays for long periods of time. Luckily, Dr. Narins offers multiple treatments for sun damaged skin in the form of Fraxel laser treatments and chemical peels.
Fraxel
is a non-invasive laser that produces microscopic laser columns to penetrate deep into the skin to promote new collagen stimulation. During the stimulation process, the top layer of the skin is resurfaced, smoothing wrinkles, lightening dark sun spots and leaving a clearer, smoother, more youthful appearance. Treatment time depends on the areas being treated, but typically lasts between 15-45 minutes. The best results appear after one to five treatments.
Dr. Narins also treats sun damage with various
chemical peels
such as the Blue Peel, Glycolic Rejuvenation Peels and Medium Chemical Peel Rejuvenation.
Blue Peel – This peel effectively removes the thin surface layer of sun damaged skin by using a low concentration of tricholoracetic acid (TCA) mixed with a blue base to slow penetration. The skin then heals itself by replacing the dead skin cells with healthier ones leaving a tighter, brighter skin appearance.
Glycolic Rejuvenation Peels – Glycolic Rejuvenation is a peel that produces quick results with its specially formulated concentration of glycolic acid and nontoxic fruit product extracted from sugarcane. One to two days after the peel is applied, a mild non-visible peeling occurs. For the best results, Dr. Narins recommends a series of six peels in one to three-week intervals. Glycolic Rejuvenation peels treat blotchy, dry skin, acne and blackheads, and restores sun damaged cells with zero downtime.
Medium Peels – Dr. Narins offers two different kinds of medium chemical peels: Jessner's Peel and TCA Peel. Jessner's Peel is a lighter version of the medium peel and treats mild sun damage. After a Jessner's Peel your skin will look slightly red for two to three days and then peel. You will be able to apply makeup within five to seven days. TCA Peel is a stronger peel meant for older, more sun damaged skin. While there is no discomfort during or immediately after the peel is applied, some swelling and crusting will be visible for about a week. After five to six days the skin will begin to peel leaving new, fresh and clear skin.
While sun damage is a condition that cannot always be prevented, it can be treated. Call 914-684-1000 today to schedule a complimentary skin consultation with Dr. Narins and find out which treatment is best suited for your skin goals! To learn more about Fraxel treatments and the different choices in chemical peels offered at Dermatology Surgery & Laser Center in New York, visit
www.narins.com
.
---
Lift and Contour with Voluma XC
8/24/2018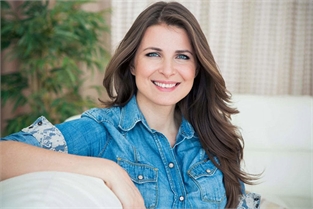 Time takes its toll on everything, especially the human body. Regardless of how young you feel, volume loss in the facial area will prominently reveal true age. Fortunately, Juvéderm has a filler that counteracts signs of aging by adding volume to the cheek to lift and contour, leaving a more youthful appearance – Juvéderm Voluma XC.
Voluma XC is an injectable filler made from modified hyaluronic acid (HA). HA is a substance that is naturally produced by the body. It adds volume, and helps the skin retain moisture and softness. Voluma XC is injected beneath the skin's surface of the cheek and midface area. The "XC" in the name indicates the incorporation of pain-reducing lidocaine, this will help manage pain, ensuring the patients comfort. Once injected, the gel instantly contours the area, adding volume to smooth and lift. Results can last up to 2 years or more.
Voluma XC is the first and only FDA approved filler for adding volume to the cheek area. Top New York dermatologist and injectable expert, Dr. Rhoda Narins, served as a principal investigator during the FDA phase 3 clinical trials for Voluma XC.
If you are looking for a solution to take years of your face, call our office at
914-684-1000
to schedule a complimentary skin consultation with Dr. Narins today! To learn more about the all fillers offered at Dermatology Surgery & Laser Center in New York, visit
www.narins.com
.
---