Dermal Filler Facial Rejuvenation
Wrinkle Reduction

Botulinum Toxins
Botox®
Dysport™
Juvederm Vollure® XC
Xeomin®
Facial Fillers
Bellafill®
Belotero®
Juvederm®
Restylane® Lyft
Radiesse®
Restylane Defyne & Refyne
Volume and Sculpting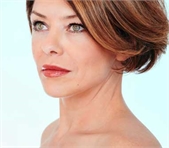 Kybella Injectable Neck Lift
Voluma® XC
Radiesse®
Restylane®
*Images shown are models. Individual results may vary and are not guaranteed.
Botox, Dysport, Xeomin, and Other Injectables
Dr. Narins is proud to offer the latest in anti-aging treatments,
Juvederm Voluma™ XC
. This injectable filler adds volume and lift to the cheeks.
Treat Hand Volume Loss with Radiesse for Hands
Dr. Narins is a certified Hands injector for
Radiesse®
for Hands, the new, first and only dermal filler FDA approved for the treatment of hand volume loss. With just one quick treatment, Radiesse® for Hands provides immediate volume for natural-looking results that last up to 1 year.
Facial Rejuvenation From NYC Board Certified Dermatologist Dr. Rhoda Narins
World-wide expert and board-certified dermatologist
Dr. Narins
is widely considered to be an expert in the field of facial injectables and fillers. She has been involved in detailed research on the cosmetic uses of botulinum toxin and has experience using a wide range of injectable fillers for her patients. For these reasons, patients travel to her practice from all parts of the country to take advantage of her specialized knowledge and expertise.
Types of Facial Fillers and Injectables
Dr. Narins offers a variety of modern fillers that help reduce the appearance of lines and creases to restore a youthful appearance. Some fillers can also add volume and fill in cheek and under eye hollows, enhance cheekbones, lips and the chin area. These fillers produce a non-surgical mini-facelift and are ideal for facial rejuvenation in Westchester County. Facial fillers and injectables include:
BOTOX® Cosmetic, Dysport™, and XEOMIN®: Technically not fillers, these muscle relaxants are best used in the upper face and neck and as an adjunct in the lower face to stop muscle movement. These treatments temporarily gets rid of muscle movement lines for a younger smoother look.


Belotero: This new dermal filler plumps and adds volume to your face. Belotero subtly softens and smoothes lines in discreet ways that don't feel noticeable but certainly show improvements.


Restylane / Restylane Lyft: Restylane is composed of completely biodegradable hyaluronic acid particles suspended in gel. This product contains no animal proteins: it is natural and considered extremely safe. The results are immediate and last 6-12 months. Restylane is FDA approved for moderate-to-severe wrinkles around the nose and mouth. Our center was involved in the original Phase 3 clinical trial for Restylane.


Restylane Defyne & Refyne: Restylane Defyne and Restylane Refyne are hyaluronic acid dermal fillers used to smooth out facial wrinkles and folds.


Hyaluronic Acid Injectables: Hylaform is composed of hyaluronic acid particles derived from rooster combs. The results last up to six months. FDA approved for moderate -to-severe wrinkles around nose and mouth. Hylaform Plus is used for filling deeper wrinkles. FDA approved for moderate -to-severe wrinkles and folds around nose and mouth. Captique, on the other hand, is made up of hyaluronic acid particles suspended in gel. The results are immediate and may last for up to a year.


Bellafill: A filler that is approved by the FDA. Bellafill contains PMMA microspheres and purified bovine collagen gel with an anesthetic for comfort during injection. It is a dual-acting injectable wrinkle filler that provides immediate and long lasting results. It is an excellent filler for the lines on the side of the mouth is someone who wants a long-lasting result.


Sculptra: Synthetic polylactic acid in microspheres. (Ply-L-lactic acid related to re absorbable suture material). This is a good filler for volume replacement and lasts 18-24 months. Our center is involved in the Phase 3 clinical trial for Sculptra. FDA approved for HIV patients suffering loss of facial structure. Used outside U.S. as the facial filler "New Fill." Of label use in the U.S. for facial rejuvenation.


Radiesse (Radiance): This is calcium Hydroxyapatite related to bone. It is used off-label cosmetically. It lasts 9-12 months.


Fat Transfer: Candidates for fat injections are those with facial contour defects, patients who have lost fat and overall volume and want to use a filler that is totally natural for them.


Silicone: This is a filling substance that can be used off-label to treat wrinkles, folds, scars and depressions. It is excellent for treatment of acne scars.


New Fillers: Our center is involved in clinical trials of other fillers that are not yet available.
Getting Started
Women and men from Westchester County, Manhattan, and other parts of New York City visit dermatologic cosmetic surgeon Dr. Rhoda Narins for wrinkle treatments, liposuction, and laser skin treatments. Call (914) 684-1000 (White Plains) to schedule an appointment and learn more.