Restylane® Lyft
Face lift and Lip Augmentation in Westchester
Dr. Rhoda Narins
offers many facial rejuvenation options at her Westchester County practice to keep her patients looking fabulous. Restylane® Lyft (formerly Perlane) is an injectable filler that improves facial wrinkles and folds and fills in scars. It also provides natural-looking lip augmentation for our Westchester patients. In a quick and easy office visit, Dr. Narins injects Restylane® Lyft directly into the treatment areas to effectively:
Smooth wrinkles around the lips, on the forehead, or corners of the eyes
Fill in marionette lines and nasolabial folds (lines around the mouth)
Enhance lips by creating a defined border or making them fuller
Smooth acne scars
Volumize the face for a more youthful and natural look
What is Restylane® Lyft?
Restylane® Lyft is made from hyaluronic acid, a substance naturally found in the body, which provides fullness and volume to the skin. It contains no animal products, so no allergy tests are required. The long-lasting, temporary improvements usually remain from six months to a year or more, considerably longer than with collagen.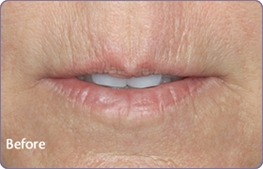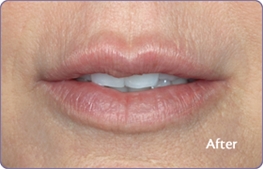 Results may vary for each patient. Photos courtesy of
Restylane
Many of the women and men who visit Westchester County dermatologic cosmetic surgeon Dr. Rhoda Narins choose a combination of facial treatments for greater enhancement. Restylane® Lyft can used to enhance the benefits of
BOTOX® Cosmetic
, which improves the appearance of facial wrinkles caused by muscle movement. Ask Dr. Narins about your options, including other fillers such as
Restylane®
in NYC, during your private consultation, which you can schedule by calling
914.684.1000
.