Wrinkle Reducing Injections
Botox ® Cosmetic in NYC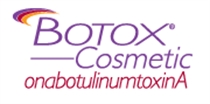 How Does Botox Cosmetic Help You?
The many ways in which BOTOX Cosmetic can help
improve your appearance
include:
Helping you look younger
Eliminating dynamic wrinkles
Keeping you from appearing angry
Smoothing your skin texture
Preventing new lines from forming
When BOTOX Cosmetic is used on the upper face and a
facial filler
, such as collagen, fat, Restylane ®, Sculptra ®, or
JUVÉDERM ® in NYC
, is used on the lower face, miraculous results are achieved without surgery.
Benefits of Botox Cosmetic
Dermatologic cosmetic surgeon
Dr. Rhoda Narins
knows that Westchester and Manhattan BOTOX patients enjoy the many benefits of these quick, easy injections, which include:
Getting rid of deep creases between the eyes (frown lines)
Eradicating crow's feet & forehead lines
Softening the wrinkles around the mouth
Helping with the vertical and horizontal lines of the neck
Reducing vertical lines on the chest
Treating excess sweating of the palms, soles of feet, and underarms
Relieving migraine headaches
As an alternative to BOTOX Cosmetic, Dr. Narins is pleased to offer her patients
Dysport ™
, which works in a similar way.
Dr. Narins is widely considered to be an expert in the field of facial injectables and fillers.
BOTOX Cosmetic Treatment
BOTOX Cosmetic is used to eradicate facial lines and wrinkles between and around the eyes and upper face. These simple treatments provide a non-surgical alternative in the fight against the visible signs of aging.

Everyone gets dynamic wrinkles. Commonly referred to as laugh lines, crow's feet, and frown or worry lines, dynamic wrinkles are caused by years of facial expressions and the natural aging process. These types of wrinkles appear when our facial muscles contract, when we laugh, smile, frown, or show worry.

The presence of these wrinkles can add years to our appearance, often making us look angry, tired, or worried when we are not. BOTOX Cosmetic eliminates these wrinkles via a simple, nonsurgical procedure. Impressive results include the realization of smoother skin and a younger-looking appearance in a matter of days.
Smoothes Dynamic Wrinkles
Directed at underlying facial muscles, BOTOX Cosmetic is injected into the muscle to smooth lines and wrinkles. Because it relaxes the muscles that cause dynamic wrinkles, BOTOX Cosmetic also prevents new lines from forming.
Although BOTOX Cosmetic is effective in treating dynamic wrinkles, lines that come and go as we laugh, smile or frown, it does not eliminate static wrinkles. To erase deep wrinkles derived from age, a range of facial fillers, as well as our new advanced
laser skin treatments
are available.
Excessive Sweating
Due to its associated physical and social discomfort, the propensity to sweat excessively on the underarms, hands, and feet is embarrassing. Dr. Narins can effectively treat these conditions using BOTOX Cosmetic. Local injection into the area of involvement safely and reversibly stuns overactive sweat glands for up to 4 to 6 months. Free of side effects, the treatment does not have any effect on the body's ability to regulate temperature or on sweat glands elsewhere on the body. It's a great treatment for those sensitive to deodorants and other agents used to control perspiration. With this treatment, no daily application of antiperspirants or deodorants is necessary.
Treating Neck Lines
With no down time and minimal risk you can now erase the horizontal and vertical lines of the neck with BOTOX Cosmetic injections. Used alone or in addition to
liposuction
, BOTOX Cosmetic can give a more youthful looking neck and jaw line.
What Else Does BOTOX Cosmetic Treat?
BOTOX Cosmetic is great for treating a variety of conditions, such as facial tics (even if they're post-surgical), Bell's Palsy, Blepharospasm, post-shingles pain, and pain in scars.
BOTOX Cosmetic is Simple, Safe, and Remarkable
GENTLE AND QUICK
BOTOX Cosmetic is a simple and safe procedure performed right here in our offices. Only a minimal amount of liquid is used in targeted facial areas and there is little or no discomfort. No sedation or local anesthetic is required, so you are able to continue with all of your usual activities directly after your treatment.

NON-SURGICAL ALTERNATIVE
BOTOX Cosmetic is often the procedure of choice because it is a non-surgical approach, that like surgery, treats the underlying cause of dynamic wrinkles as well as the effects.

SAFETY OF BOTOX COSMETIC
BOTOX Cosmetic Injections have been safely and successfully used for over a decade to combat many neurological and ophthalmological disorders. Thousands of BOTOX Cosmetic treatments are performed each year for conditions ranging from muscle spasms to crossed-eyes. It was during these routine procedures that BOTOX Cosmetic was first found to be beneficial in the prevention of dynamic wrinkles.

GRATIFYING RESULTS
If dynamic wrinkles are making you look older, BOTOX Cosmetic can give you the youthful appearance you desire. Its effects last approximately four to six months and clinical trials suggest that the duration of the benefits increases with each procedure. With this advanced treatment, you can obstruct the aging process by smoothing dynamic wrinkles and precluding new ones from forming.
Botox Before & After Photos*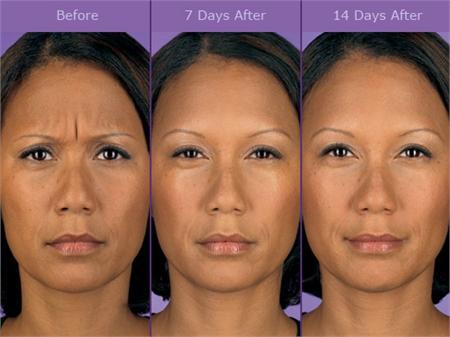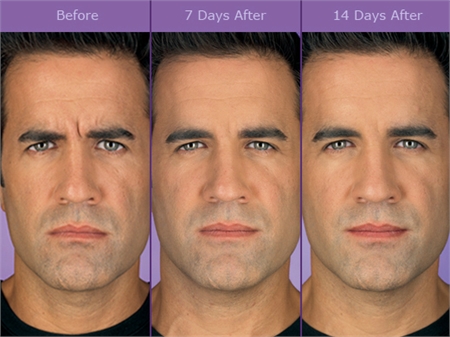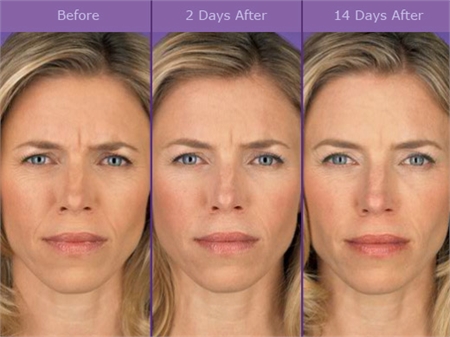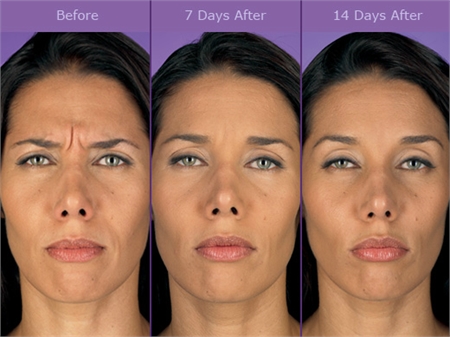 *
Results may vary for each patient.
Photos Courtesy of
Allergan
Dr. Narins is widely considered to be an expert in the field of facial injectables and fillers. She has been involved in detailed research on the cosmetic uses of botulinum toxin and has experience using a wide range of injectable fillers for her patients. For these reasons, patients take advantage of her specialized knowledge and expertise in BOTOX treatments and travel to her White Plains, NY practice from around the state and all parts of the country.

We can effectively treat a variety of conditions, from frown & squint lines, to migraines, to excessive sweating, with BOTOX® Cosmetic. Our NYC (New York City) and Westchester area practice can achieve your goals with this simple, non-surgical wrinkle treatment.

Call our office to schedule an appointment or consultation regarding Botox treatment:
Manhattan: (212) 288-9910 Westchester: (914) 684-1000
Getting Started
Women and men from Westchester County, Manhattan, and other parts of New York City visit dermatologic cosmetic surgeon Dr. Rhoda Narins for wrinkle treatments, liposuction, and laser skin treatments. Call (212) 288-9910 (Manhattan) or (914) 684-1000 (White Plains) to schedule an appointment and learn more.